Not all girls are complete girly-girls, and aren't we glad!! We created this fun and whimsical Pirate party for 8 year old, Faith by adding just the right touch of "girly", in the form of a pink, yellow and black color Pirate theme!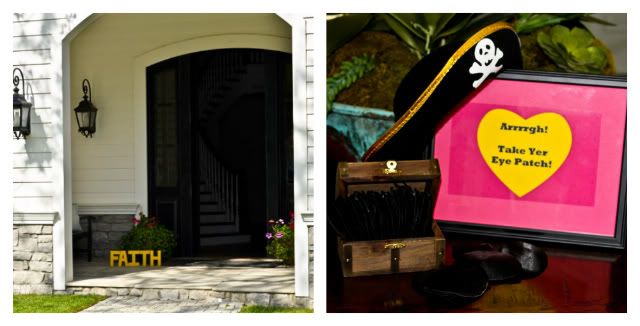 3 dimensional letters spelling out the Birthday girl's name greeted guests at the door, while an eye patch awaited it's wearer.
We created custom Bandana inspired table runners, large treasure chest centerpieces filled with gold, jewels, shells and a pirate flag along with coordinating pillows to complete the lounging scene.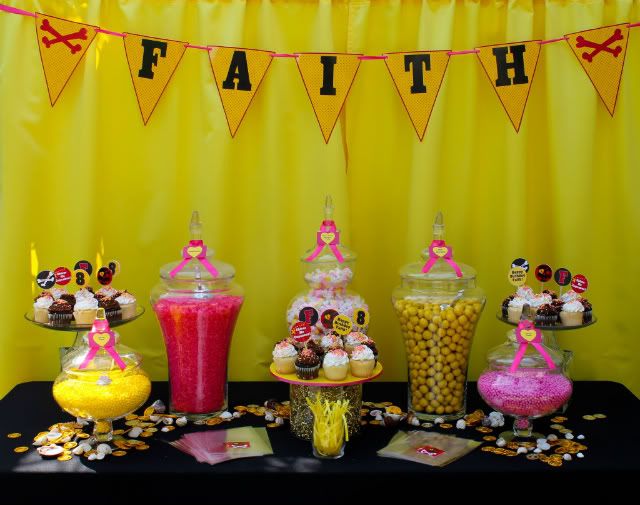 Faith has a serious sweet tooth, so we made her "Sweet Dreams" come true with this adorable candy bar!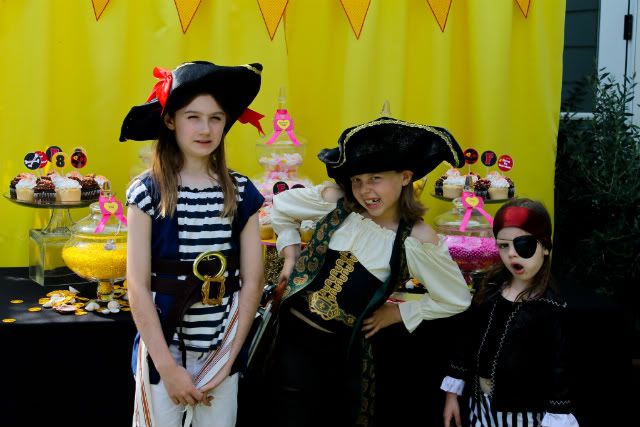 Arg!! Faith and some of her friends, strike a menacing pose!!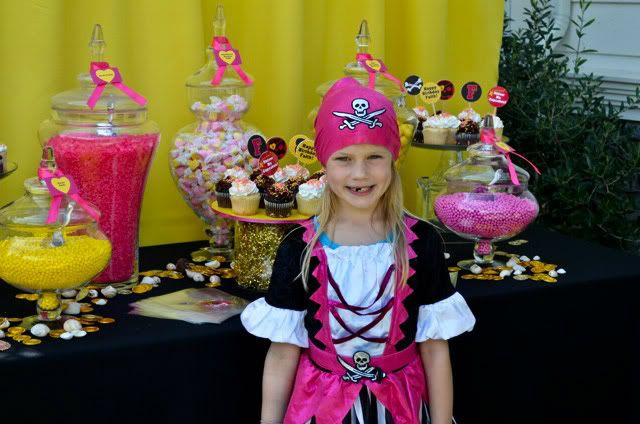 The theme really came to life because all of the guests donned their dapper pirate attire...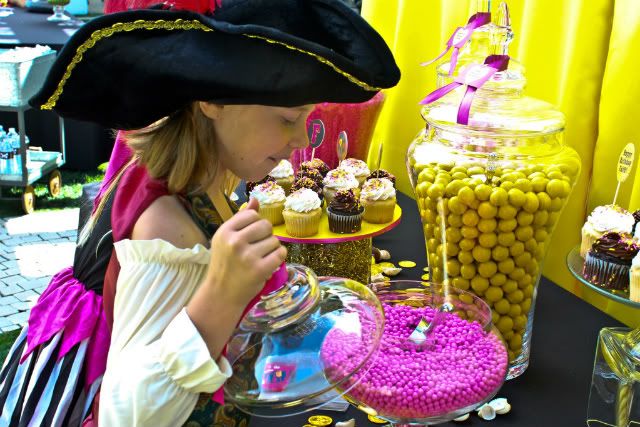 Mmmmmmm....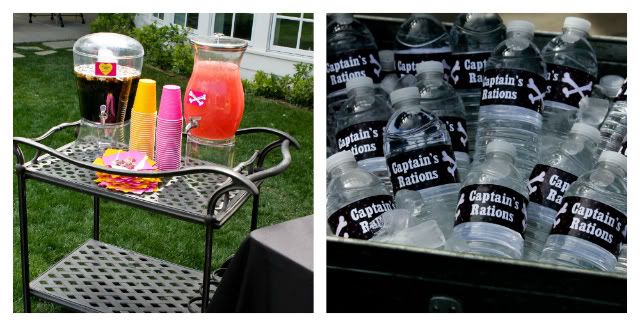 Vats of rootbeer and lemonade quenched the guests' thirst, while customized water bottles added an adorable touch.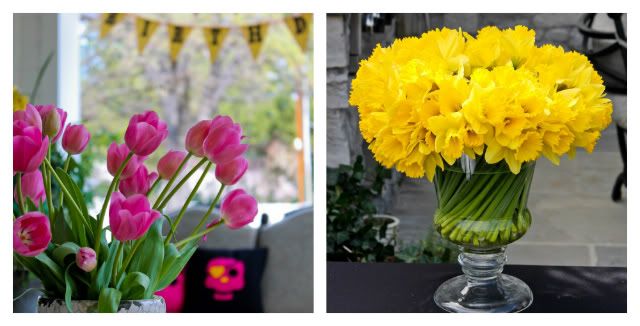 No
La Soiree Chic
event is complete without some fresh flowers to beautify the space!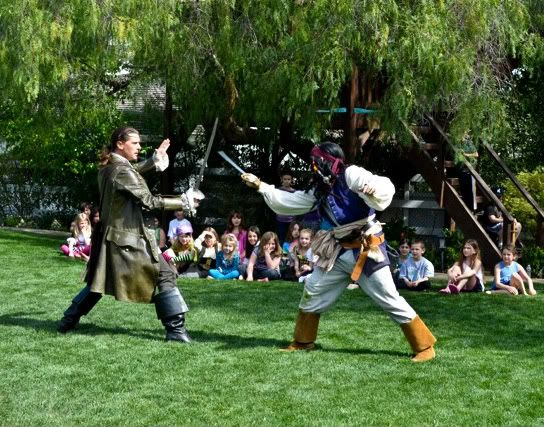 I couldn't help but fall just a little more in love with this theme, when a few pirates made their way into the yard. They entertained the kids with stories of swashbuckling and led them on an amazing adventure to find a treasure chest of "gold"!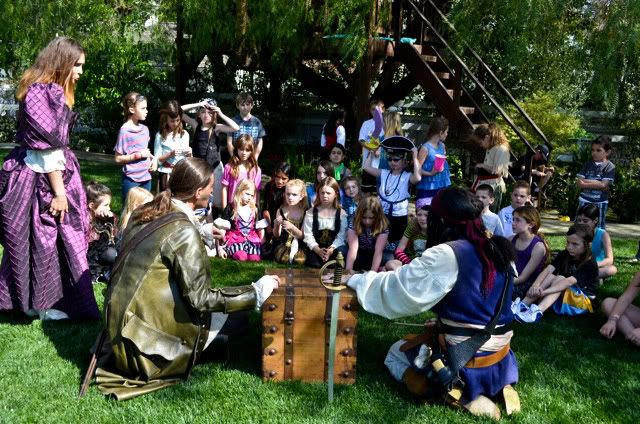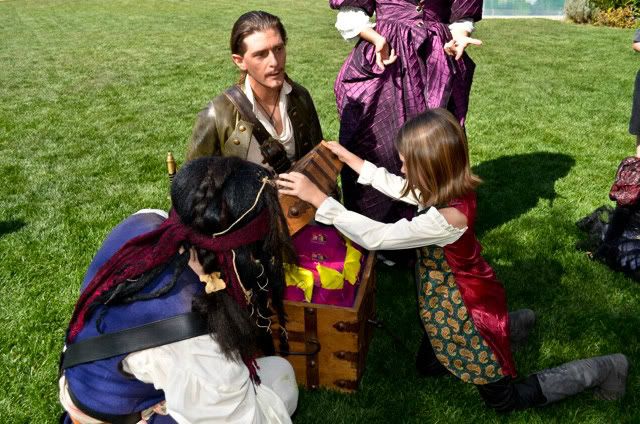 Only the special Birthday girl had the power to open the treasure...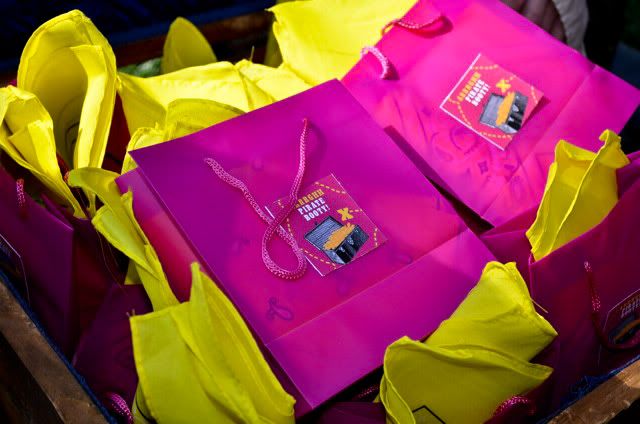 Favor bags filled with jewels, coins and plenty of dress up goods were hidden inside the treasure chest. The kids loved searching through their treasures!
Showing off their treasures..and cake faces!!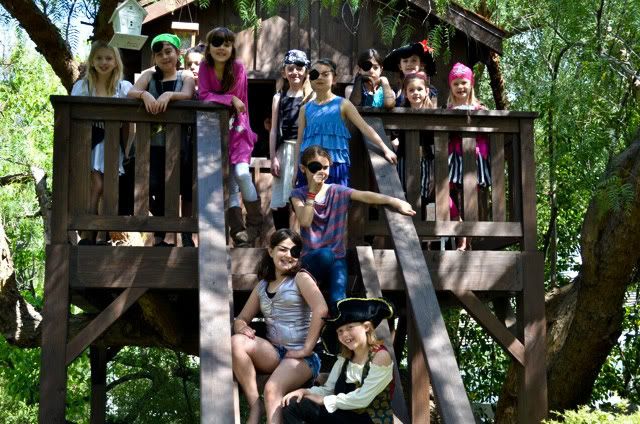 Although there were definitely boys in attendance, this party was all about the girls! Happy Birthday Faith! We hope we made your Birthday just a little more magical with this fantastic theme!