When our client approached us about doing a theme that would encompass all of the memories she and her family had during their trips to Martha's Vineyard, we were excited! The setting?: Johnny's Bar Mitzvah party. We wanted to create the fun vibe of a party atmosphere, but with an ambiance and elegance that captured Martha's Vineyard.
It started with a fun and unique "Sign In" board as guests entered the Country Club...
The seating assignments were displayed on tiny adirondack chairs, just because...well, they're fun!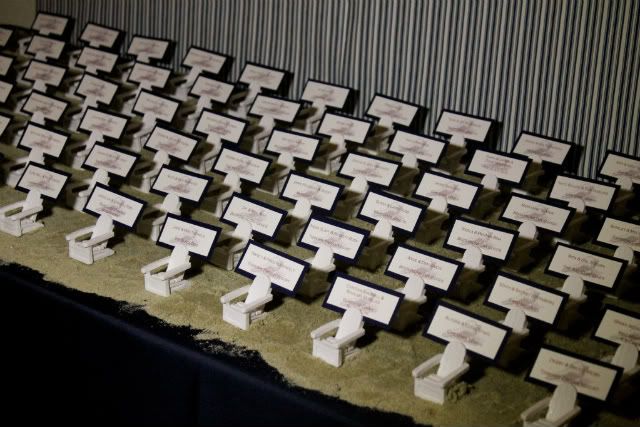 We created a lounge area for the kids- complete with couches, beach balls and a few adirondack chairs to tie it all together and make it just a little more "beachy"...
A few hydrangea centerpieces in the adult cocktail area seemed fitting as arrangements...
The tables were dressed in Navy linens with burlap overlays, lighthouse centerpieces (that really lit up!) and a sign straight from the Vineyard.
Each table was named after a favorite shop, activity, restaurant or landmark that the family fondly recalled from their trips. Such a sweet & sentimental addition!
We created a "logo" and used it as a sign within the kids' lounge area.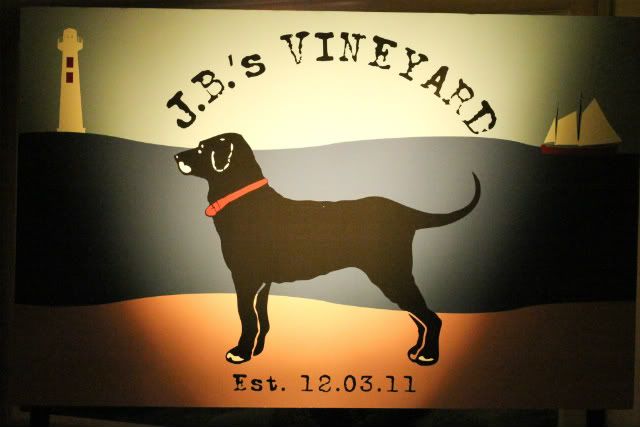 As the evening wore on, we opened up a beautiful blue and white candy bar for dessert... Salt water taffy, shark gummies, and glittering blueberry rock candy were just a few of the tempting treats!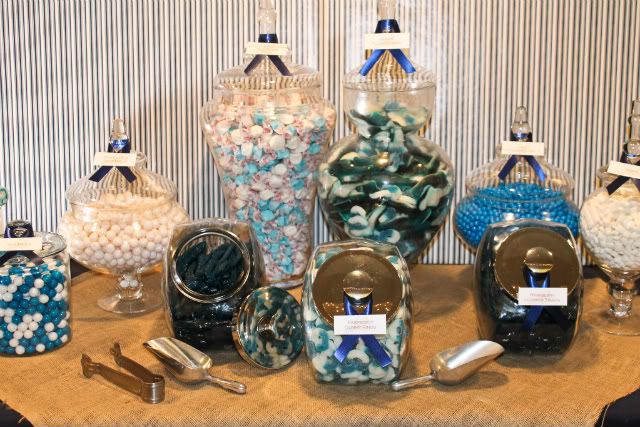 The final touch was a favor that we take no credit for- the client designed and presented comfortable hoody sweatshirts as a parting gift to their guests. The logo- "J.B's Vineyard" is just obscure enough that it's a sweatshirt you can wear around town with pride. It was so much fun to watch the guests' surprised and happy faces as they realized there were sweatshirts for everyone!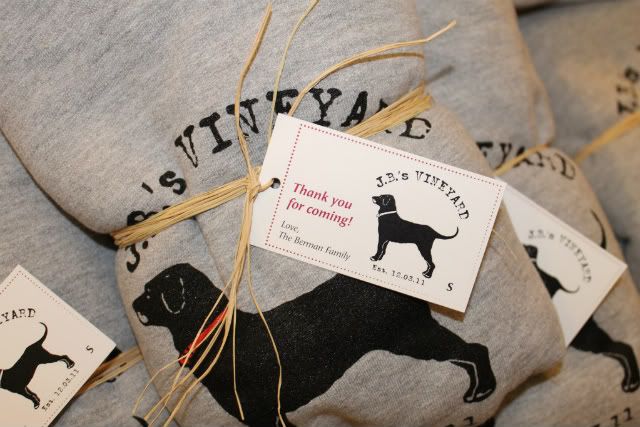 There are occasionally innovative and sentimental "theme" parties that really touch your heart, and Johnny's Bar Mitzvah party was one of them. We wish the Berman family, and especially Johnny, well and hope that the memories from this special night will last a lifetime!!