The very sweetest and most fulfilling part of our jobs is when we have clients come back to us for new events. Five years ago, I had the honor and pleasure of making Leah's Bat Mitzvah an evening that she would never forget. We created a theme based on her love of horses and the result was spectacular...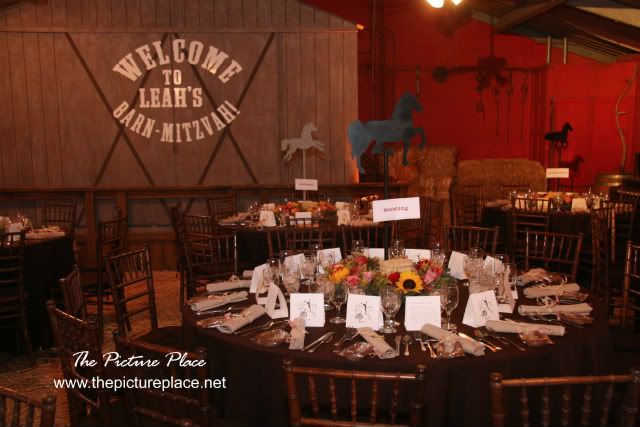 A few weeks ago, we got a call that Leah was turning 18 and wanted a fabulous party to celebrate the occasion. Her vision? A "Sparkle" themed party at home.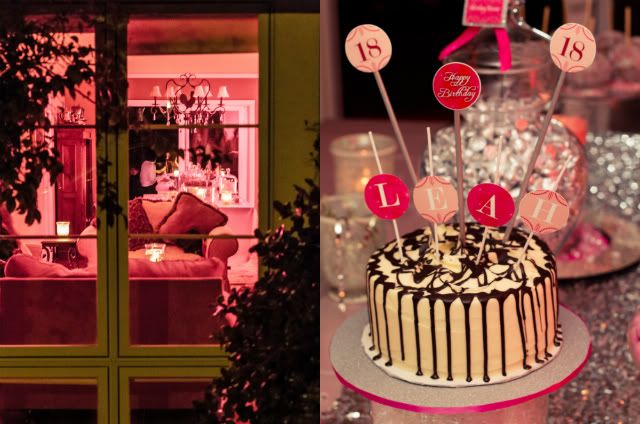 The view through the window in the front of the house and Leah's spectacular Sparkle Birthday Cake...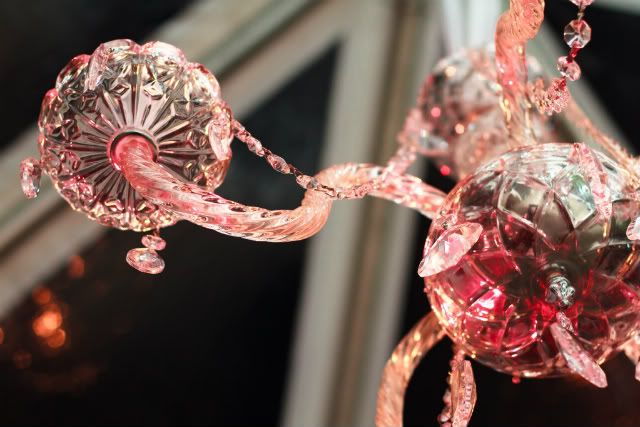 A crystal chandelier, lit with pink gels was just the right amount of sparkling detail.
Simple hurricane vases, filled with acrylic crystals, adorned with ribbon and rhinestones and set upon a mirrored charger were the perfect touch as centerpieces for our cocktail tables!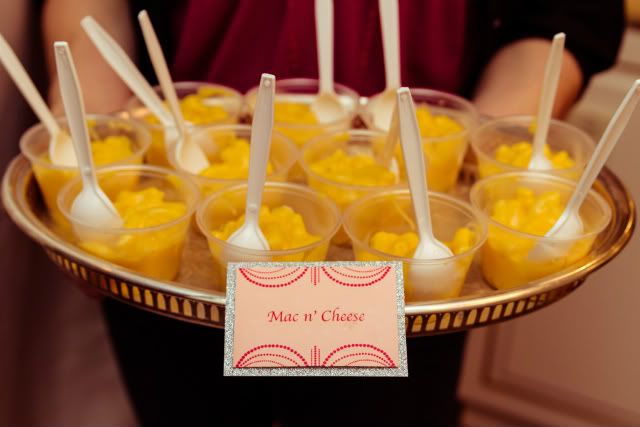 We even found a way to make our food trays sparkle!
Custom drinks to set the tone..."Leah's Sparkle Strawberry Soda" and Refreshing bottles of water...
Karen and her team at
Trendy Tagz
created custom dog tag party favors. The guests chose their designs and the Trendy Tag team assembled them- it was a complete hit of the party.
Perhaps the very best feature of all (and isn't it always?) was the Dessert Table. A bounty of cookies, sparkle crusted caramel apples, pecan tarts, and pink and silver candies glimmered along our custom sequin table runner on the dining room table. The opulent table called to the guests to be admired and consumed.
Leah...it was so joyful for us to be able to help make your 18th Birthday one that you will cherish forever. We adore you and wish you the very best...and, yes, when the time comes, as promised, we'll do your wedding too!!! (Though, we're in no rush for that!!!)